Advanced Microsoft Excel Package
Gain an advanced workforce ready skill set in Excel
It's one of the most highly awarded courses that you could take. The Advanced Microsoft Excel Package for accountancy, bookkeeping and administration roles is loaded with specially rated achievements. These include certificates in Microsoft Excel, Intermediate Microsoft Excel, Advanced Certificate in Excel. If you want to be quickly acknowledged and highly rewarded, then this package is the one.
All the right credentials
Upskill and gain 3 Microsoft Excel Certificates to add to your CV
Gain advanced Microsoft Excel skills
Learn online, at your own pace, with tutor support by phone and email.
Gain a comprehensive and practical understanding of how to use Excel to turn meaningless numbers into useful information
Enhance your Excel skills and become confident and savvy with Excel, learning essential skills to perform advanced excel functions
Flexible online study – work at your own pace, in your own time.
The content of this course has been certified by the CPD Certification Service. Gain 90 CPD hours on Completion
Covering the following modules
Introducing Excel
Entering Data
File Operations
Performing Calculations
Modifying the Worksheet
Formatting
Printing
Sorting and Filtering
Working with Large Tables of Data
When Formulas Don't Calculate as Expected
Using Multiple Worksheets
Time Saving Functions
Conditional Formatting
Introduction to Recording Macros
Protecting
Microsoft 365 Functions
Importing and Saving Plain Text Files
Lookup and Cross-Reference
Preparing Data for Reporting
Using Tables
Pivot Tables
Pivot Charts
Course summary
Start date: Get instant access within 1 business day.
Duration: Approximately 90 hours. Learn at your own pace, but ideally complete one module per week.
Access time: You'll have 24/7 access to your course for up to 6 months until you complete.
Delivery and support: 100% online with unlimited tutor support from experienced professionals via phone and email. Ask questions anytime and your tutors will respond during business hours.
Assessments: Includes practical assessments, case studies, multiple choice questions, quizzes, plus written assessments
Qualification information: Be awarded with an industry and employer recognised certificate of achievement on successful completion of this course.
Investment: $495+GST or only $25 per week on an interest free payment plan.
This Course is accredited by ICOES
ICOES, the International Council for Online Educational Standards guarantees you a high standard of content with measurable outcomes from a reputable training organisation. ICOES is the accrediting body that establishes, monitors and continually develops the educational standards of online teaching institutions.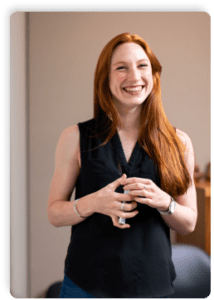 Receive unlimited support from experienced tutors!
Our professional tutors at The Career Academy are industry experts who are passionate about helping students succeed. 
The're committed to providing exceptional online course support and personal tutoring to help you succeed. Throughout your course, you'll receive unlimited tutor support via phone and email.
Be awarded with an Industry & Employer Recognised Certificate
Upon successful completion of your course, you'll be presented with a Professional Certificate by The Career Academy. This is an industry recognised certificate which will go a long way to helping you get a new job or promotion. You'll also be given access to our exclusive Career Centre and be eligible for a free CV Review.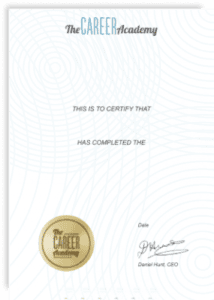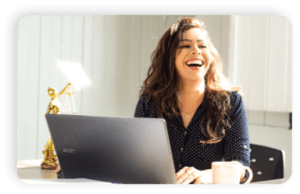 1. Click on "Get Started Now"
2. Decide payment option – full payment or no deposit, interest free payment plan from only $25/week
3. Receive your course login details via email and start learning!